Hall Facilities
Ramsden Heath Village Hall is located in picturesque surroundings close to the centre of the village.
Please look in Galleries for more photos of kitchen & hall.
Facilities of the Village Hall include:-
Large Hall, ideal for family /children parties
Small Hall, ideal for meetings or small groups
Kitchen facility
Car Park
Full HD CCTV throughout the building and car park
New in 2021, fresh air replenishment air conditioning
Party lights and mood lighting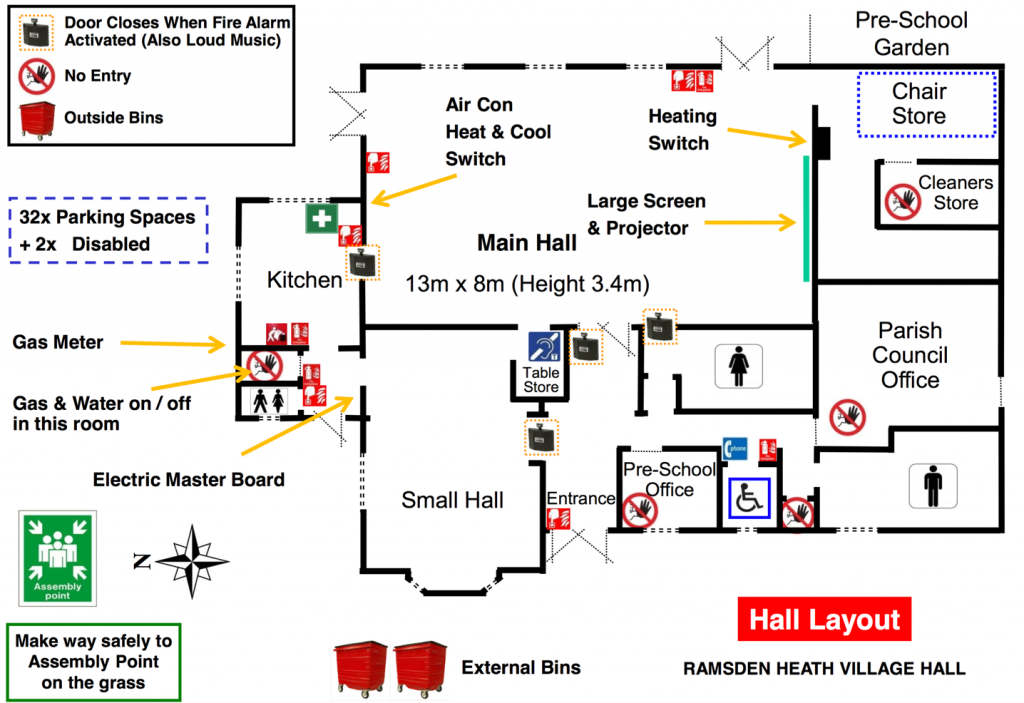 Enjoy Your Party
We hope that you enjoy your party at Ramsden Heath Village Hall. Please view this pdf for some advice on housekeeping at the hall.
Village Hall, Weddings, Christenings, Engagements, Birthdays, Celebration Venue. Sports & Social Meetings, Pre-school, Table Tennis, Yoga, Luncheon Club, Rox Fitness, Art Club, Baby Ballet, Cup Cake/Coffee Afternoon, Ramsden Heath, Wickford, Billericay